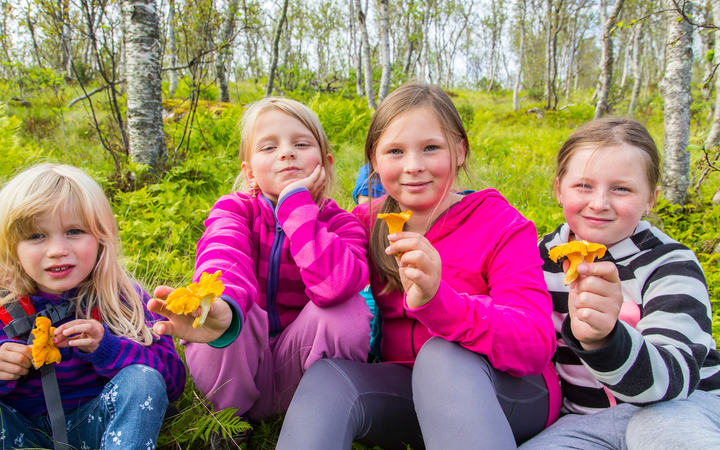 About Ishavskysten friluftsråd
Ishavskysten (Ice coast) Outdoor Recreation Council is a regional resource centre for outdoor recreation, undertaking a variety of measures for facilitating public enjoyment of the exceptional outdoor opportunities in our member municipalities of Tromsø, Balsfjord, Storfjord, Lyngen and Karlsøy. Our goal is that outdoor activities shall be a natural part of the everyday life of all inhabitants in our municipalities - no matter of age, sex, nationality or disability.
Outdoor recreation possibilities for everyone
Apart from working directly with the municiplaties to focus more on outdoor life opportunitues for their inhabitans, we arrange a variety of outdoor activities and opportunities. Here you will find some of the areas we work with for you to have a great, simple and memorable outdoor life:
1. "Friluftsliv for alle" - simple and fun outdoor activities that are especially suitable for children and youths, but where everyone is welcome to join! We are doing activities like fishing, paintball, archery, hiking and rowing. A healthy meal is always included, and everything is free of charge. You can find the calendar in English for alle activities on this page.
2. "Friluftsskole" - the best way to spend a few days during the winter, summer or autumn vacation for children and youths. The partcipants will learn about how to plan for an expedition, about locating and plotting with compass, about safety when hiking, about the Right to roam and several other important and fun outdoor recreation skills. Requires some skills in Norwegian. See more on this page (in Norwegian).
3. Outdoor recreation trails for everyone that uses a wheel chair, baby stroller or walking frame. Join our tour competition and you will experience new, stunning recreation areas, and also have the opportunity to win a price! See more here (in Norwegian).
4. Borrow outdoor recreation gear for free! In all our member municipalities, you have the opportunity to borrow equipement you need to have a great experience outdoors. You can find sleeping bags, fishing equipemnt, skis, tents and much more. For a small cost, you can also lend a canoe or kayakk. Find your local equipment service here (in Norwegian).
Contact information
If you have anything on your mind, please contact us at post@ishavskysten.no, and we will do our best to answer your question.
GOD TUR!